Alright Fellas

I'm Looking to Sell My Chrome Rims that were On My 2007.
They are in Very Good Shape and have a Matched Set of BTO 16's on them with about 500 miles on them.
I Looking to Get $675.00 Plus What Ever Shipping Will Cost. I Will Accept Payment On Paypal at snuffy380@aol.com
Here Are A few Pics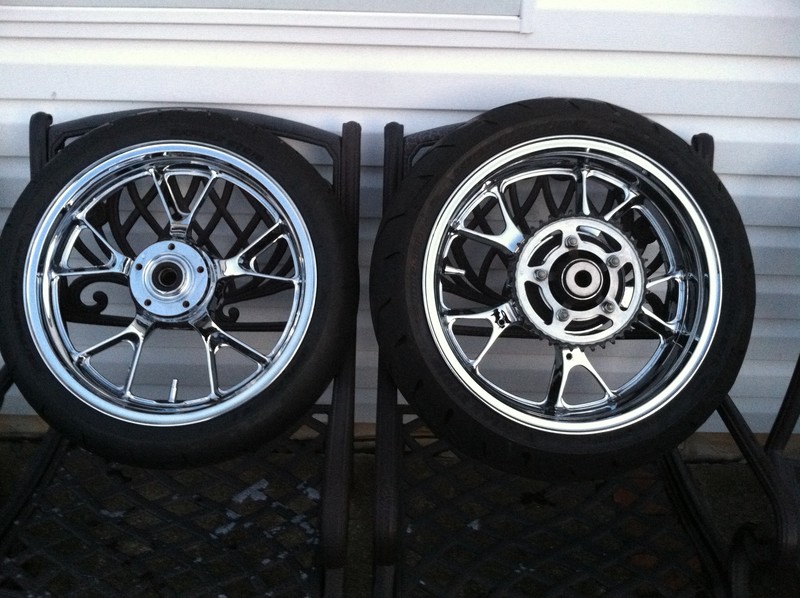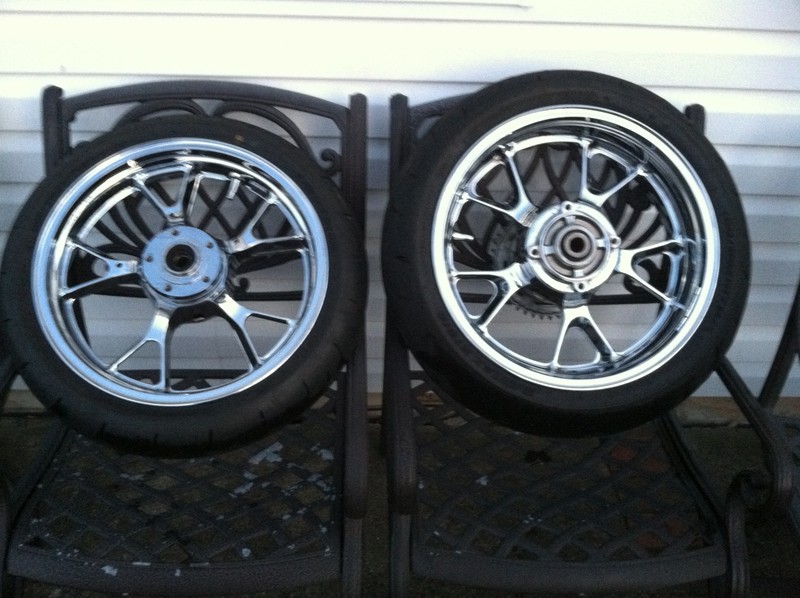 In the 3rd Pic I circled 2 little scratches I found today while cleaning them never even noticed them when they where on the bike.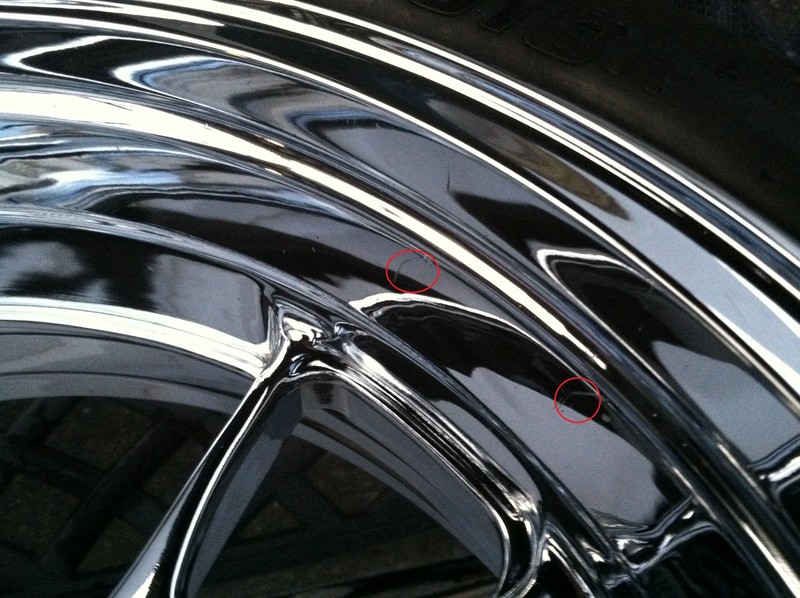 The Next Picture is what they looked like on the bike.
Thanks 4 Looking
Snuffy


* Last updated by: SnuffyZX on 3/2/2012 @ 10:35 AM *
---
2012 Golden Blazed Green SE
Brocks Titanium Alloy CT Dual's
CBLASTED!
Brocks Ohlins Steering Dampner
Ohlins KA544 Rear Shock
MRA Touring Windscreen
Power Bronze Hugger
Muzzy Fender Eliminator
DDM 55w HID's
COX Radiator Guard
Clear Alternatives Intergrated Tailight
HyperLight Flashing Brake lights
Radar/Laser Detection & GPS with Radar Screamer


2007 Candy Plasma Blue (Retired)